Organic food is food as it should be
All organic food is fully traceable from farm to fork, so you can be sure of what you're eating. The standards for organic food are laid down in European law so any food labelled as organic must meet strict rules. Unlike non-organic food production, which makes wide use of manufactured and mined fertilisers and pesticides, organic food is produced with natural fertilisers from plants, less energy and more respect for the animals that provide it.
Organic farming and food production is not easy and takes real commitment and attention to detail, and is backed up by rigorous, independent inspection and certification.
In the face of climate change, rising diet-related ill-health and widespread declines in our wildlife, the need to produce healthy food, cut greenhouse gas emissions, and protect wildlife grows more acute by the year. There is no magic bullet to tackle the challenges that face us, but the buying decisions we make every day are a simple but powerful form of direct action.
Organic Always Means
Fewer Pesticides
No artificial colours and preservatives
Always free range
No routine use of antibiotics
No GM ingredients
All organic farms and manufacturing companies are inspected at least once a year and the standards for organic food are laid down in European law. Getting organic certification isn't easy and when you buy an organic product you know what you're buying really is what it says on the tin.
Why choose organic?
Organic means working with nature. It means higher levels of animal welfare, lower levels of pesticides, no manufactured herbicides or artificial fertilisers and more environmentally sustainable management of the land and natural environment, which means more wildlife.
Whatever you're buying – from cotton buds to carrots – when you choose organic food, drink or beauty and textiles, you choose products that promote a better world.
Organic food comes from trusted sources. All organic farms and food companies are inspected at least once a year and the standards for organic food are laid down in European law.
Why does organic sometimes cost more?
In an ideal world, organic wouldn't need to be more expensive. A big part of the problem is that the true cost of our food isn't reflected in the price, both the positives and the negatives. So food that is produced in ways that may contaminate our water, or lead to antibiotic resistance in people, may seem cheap in the store, but the real cost can be very high indeed.
Where there is a price difference, you are paying for the special care organic farmers place on protecting the environment and improving animal welfare. As the costs of farming with oil-based fertilisers and chemicals increase, the price gap between organic and non-organic is closing.

While organic food is sometimes more expensive than non-organic, staples like pulses, pasta, rice and whole grains often only differ in price by a couple of pence, and when you can, buying directly from farmers like through box schemes, helps too.  Organic sales are up in the UK (and across Europe and US) and more and more shops are offering a good range of organic.
Look for the logo
Going organic is easier than you'd think. Food, health, beauty and textiles products that hold the Soil Association organic symbol have been produced to the highest possible animal welfare and environmental standards.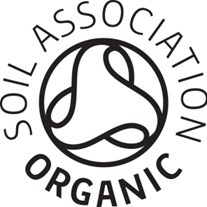 It's easier than you think to choose organic 
Switching to just one extra organic item really can help contribute to changing our food and farming systems for the better. Demand for more organic food means more organic farms. More organic farms mean fewer pesticides, more wildlife and more animals raised under the very highest standards.
Going organic doesn't have to break the bank. Many organic products are the same price or cheaper than branded non-organic and most retailers also have their own organic range.
Rachel x